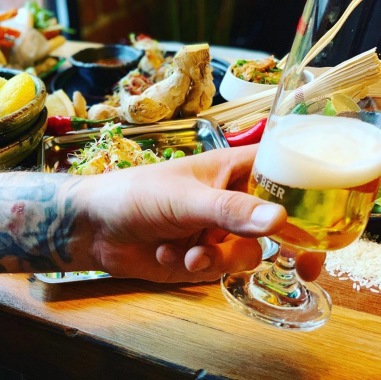 Noodles is our oasis. Its where we cook what we love in a place that we like.
Food is supposed to be about happiness, bringing people together, making your friends and family feel good. Thats whats Noodles is about.
For us its perfection, streetfood brings out the soul of a country, and cooking street food is to make simple but perfect food.
Hire us for a festival or ask us for a catering, we are all about making people happy.